——-*STOP PRESS* The trial has now been extended to 31 March——-
You've been sharing your thoughts on Sage Research Methods – here on trial until 13 February. Here's a summary of the best feedback.
Sage Research Methods is an online platform with authoritative case studies, ebooks and videos on different methodologies. Also included are tools spanning the research process like the Project Planner. See our post from December to learn more.
The Cases
Written by academics, these demonstrate "how methods are applied in real research projects". Among the experts, Edge Hill lecturers have authored several cases including Clare Woolhouse (Faculty of Education) and Paul Simpson (Faculty of Health, Social Care and Medicine). One author in the participant observation & mixed qualitative methods series told us how the cases are aimed at both students and experienced researchers, and that Sage encourages authors to write accessibly
Little Green Books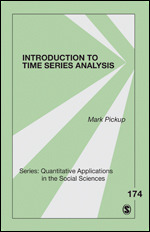 The Little Green Books are a series covering quantitative applications in the social sciences, great for taking your research in a new direction. One person noted, "The Little Green Books look extremely useful to me as a PhD student, as I will be performing analyses on my data that I still need to learn". Little Blue Books meanwhile, are short and accessible texts on a range of qualitative methods.
The Project Planner
Another PhD student tweeted us to say how this resource has helped plan her research project through each stage, going into the project registration process. Key steps like defining a Topic, reviewing the literature, developing research questions, etc are introduced, explained, and plotted along your timeline. This would apply equally well to an undergraduate or Masters dissertation.
Other comments
Some respondents noted that downloading resources can sometimes be troublesome, but overall there has been lots of praise for Sage Research Methods. Here are a few comments:
I would certainly use this for teaching and research purposes. If it's updated at regular intervals, it might make keeping reading lists up-to-date that bit easier
A lot of the content is very advanced, I strongly believe it can be incredibly useful to other students like me that are eager to advance the researching skills and hope to work in a research setting in future
I think this is a brilliant, comprehensive resource (that includes methods-related innovation) for staff and students across the Faculty as well as in social sciences, arts and humanities.
There's still time to try it!
The trial finishes on 13 February. After this, Library and Learning Services will assess feedback and usage levels, and decide whether to purchase a subscription to specific parts of the platform. Even if you don't have time to check it out fully, be sure to download any interesting cases, chapters, etc for later while you can!