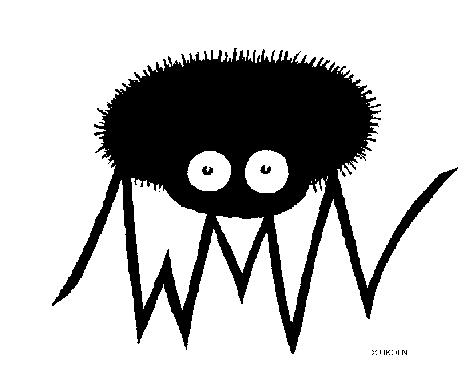 It's a week since myself, Andy, Sam and Steve Daniels were up in Aberdeen for IWMW 2008. I've already blogged about my parallel workshop session, the BarCamp-style sessions and my thoughts about the lack of blogging web teams while Andy has posted his top five lists (#4 worst thing: listening to Alison's talk).
Everything I've written so far is – how can I put this – all about Edge Hill, so I figured it was time to post something that people might actually be interested in!
Unleashing the Tribe
The last plenary talk of the conference was by Ewan McIntosh, a former teacher who now advises on social media in the public and eduction sectors. A video of the talk is available online and a here's a slidecast for a similar presentation delivered a couple of months ago:
If you've got time, go watch one of the presentations, and keep an eye out for the quote from our very own Tanya Byron:
The technology itself is not transformative. It's school, the pedagogy that is transformative.
Sorry, I've brought it back to talking about Edge Hill again!
Ewan's insight into how students use social networks is really interesting. He says this of how universities attempting to get into Bebo/MySpace/Facebook:
it's like a creepy treehouse […] one where adults try to get youngsters to come in […] learn with my on my Bebo page.
He questioned the need to a Phd when you can demonstrate your experience so easily, citing a video by Johnny Lee demonstrating a really cool way of creating 3D images on a TV using a Wii remote.
Bath Web Services have run a session on managing your professional identity in the past – Ewan referred to persistence on the web – showing someone's public Facebook profile which is critical of their employer and reminding us that students are probably saying the same sort of thing about universities, lecturers, tutors, even web services! I think we have a role to play in raising the profile of these issues with staff and students and I'd hope we can look into offering something similar to Bath in the not-to-distant future.
Mobile phones are popular. Really popular. Are we doing enough to cater for users accessing our sites in this way? Probably not yet, but we'll have to offer something to mobile users (and I've got some thoughts about what we should be doing… we just need to find some time to do it!). Another cool video clip, this time showing a flashmob in Grand Central Station.
There's a few other nuggets of information along the way, but I'll let you find them yourself. Ewan's talk was definitely one of the highlights of the conference for me and well worth watching.
Look Who's Talking Now…
It would be amiss of me not to mention Alison Wildish's plenary session. Once again, the video is online so you can see the presentation in full if you wish. At last year's IWMW, Alison's talk developed quite a lot of buzz around the work we'd done at Edge Hill (sorry, all about us again!) so the pressure was on to deliver again.
Instead of following up with more about her views on web services (personalisation, web 2.0, user generated content, blah, blah!), Alison spoke about the move to Bath and the differences to Edge Hill. There seemed to be some feedback last year that Edge Hill had it "easy" and that big/old/research universities have a whole different set of challenges that we simply didn't have to face. Would she be eating her words now?
It was very interesting to see the comparisons and in many ways we do have it easy! The links between IT Services and Marketing, the focus on the student, and the freedom that we have to develop across web services is great! In other institutions where web services are far more decentralised it can be difficult to ensure high quality and consistency across the site.
The overall impression I got was more positive than you might otherwise assume. Once the commitment is there to manage web services more effectively it becomes possible to start developing all the cool stuff that the web has been promising for the last couple of years. We, I believe, are in that position so the task it to keep delivering!