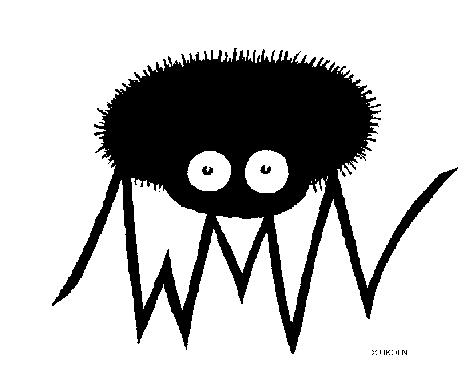 There's some speakers to do the conference circuit who recycle the same old material each time they present and if I'm not careful I could turn into one of them! At this year's IWMW, they held a "BarCamp" session. If you're already familiar with BarCamps then don't get too excited as it wasn't a proper one, but it stole elements of the unconference concept to provide a forum for anyone attending the workshop to get up and talk about something that interests them. The organisers converted one of the 45 minute discussion group sessions into two 20 minute slots and provided nine rooms of various sizes to use.
Since I suggested it, I figured I should support it and put myself down for a session. I was busy preparing for my main parallel session so I didn't have time to think of anything new, so I recycled my BarCamp North East session and delivered that. In Newcastle I only had a few people turn up so I was very pleased to see the room packed with about 30 people this time (although that included three from Edge Hill, apparently there to give me "moral support").
I came up with the idea for the presentation after realising there were some really easy things that I've added to the site that not many other Universities seem to do. [I should add that I'm not saying we were first or unique with any of the suggestions, just that they're not all "obvious"]. They include things like adding a link tag to your homepage so that the RSS feeds you provide can be easily discovered and wrapping your page footer in an hCard microformat.
It's pleasing to note that the feed autodiscovery suggestion has got quite a lot of attention. A couple of weeks ago Brian Kelly (UK Web Focus, UKOLN) highlighted the that few Scottish universities were doing this and having already delivered my session at BarCamp North East I wasn't too surprised, but one of the innovation competition entries showed autodiscovery is quite rare across UK HEIs. Tony Hirst explains the system on OUseful.info then check out the full name-and-shame list.
Edge Hill comes out fine for the feeds we offer on the homepage with news, events and job vacancies listed. There's a few HEIs who offer other feeds – open days could be useful (and we have a feed available for it through a tag on the events system) – but the one that caught my eye was the University of Warwick's recent changes feed which allows you to subscribe to find out when the homepage changes. Better still, they have this for every page in their CMS. Where this falls down is when feed readers like Google Reader just take the first feed in the page from those available through autodiscovery thus subscribing you to the recent changes feed instead of the more useful news feed.
You can see the ideas towards the end of my parallel workshop session slides (where I also went through the list) – skip to slide 41 unless you want to read about some of the "stuff what we're doing at Edge Hill University"!
The other BarCamp session I went to was about Microsoft's hosted student email solution, live@edu. A few institutions in the UK are in the final stages of deployment – Aberdeen already have some accounts live. Some aspects of Microsoft's solution seem a bit less slick than Google's while I was impressed with it's potential for integrating with other Microsoft systems.
I really enjoyed the experience of presenting and attending the BarCamp sessions and I'd love to see them extended. My personal view would be to scrap the discussion groups, merge them into a solid block – say 2 hours in the afternoon of day two – and make the types of session clearer, whether they're technical vs marketing or presentation vs discussion.
Other people talking about the BarCamp sessions:
Jeremy Speller: "I like the BarCamp idea – quite a lot of pressure to pack interesting stuff in in 15-20 minutes – but I think the format worked well."