Hey everyone! the topic for today's post is something that I haven't seen much about or talked about that often and so it is why I want to talk about it today. For me, university can seem like one big academic competition within your course group or even sometimes among your peer group which can then lead to comparing your own success against someone else. Since beginning my second year of university, this has become less of a struggle because I now know what to do to try and avoid catching these feelings.
Social Media
I know that this is not news for people but as we all know social media can be detrimental to the way in which we think of ourselves. Seeing people post stories or tweet things about your course or how much work they're doing on a Friday night can start to make you feel guilty about how much work you have been doing.
I had a professional twitter account for my course but I had to delete it because of the stress and guilt it caused me anytime I saw something relating to my course assignments or people working. Since deleting my account I am much more relaxed about my own work ethic as I am no longer comparing myself to the people I followed. I have also made sure to lessen my usage of other social media apps by deleting the apps during the week and then if I want to, re-downloading them at the weekend.
Working Alone
I have found that when I work alone on assignments I am a lot happier with the work I have done because there is no one around me to compare myself to. I can often work with some people but at times, I like my own space to work hard and concentrate on my own success.
For this, I like to use the silent study on the Catalyst building on the Edge Hill campus. I know that I mention this space quite a lot on my blogs but it just goes to show how much I love it up there. There is no way that I can get distracted as you can literally hear a pin drop and that's why I never fail to get work done.
Surround yourself with Positivity
My best piece of advice for this topic is to do things that make you happy. This can be anything from the people in your life, hobbies that you enjoy, food (my personal favourite) or simply just getting sucked into the TikTok hole until three in the morning…
Do whatever it takes to take your mind off all the comparisons that we are finding hard to escape from these days and know that how much work you have done that day is good for YOU and should not be dampened by the feelings of not doing enough.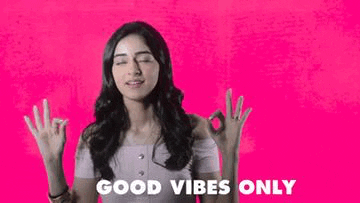 I really hope that people found this post a little helpful or if you just needed this reminder to JUST DO YOU!
Thanks for reading, Lauren x
"Have more than you show, and speak less than you know."

-William Shakespeare-