Coming to University can be stressful enough with choosing the course, accommodation etc. But a part of that stress can come from not knowing exactly what to bring, not just for the accommodation, but also for your course.
Laptop
is pretty much a necessity for all courses. Having a laptop is crucial to taking notes whilst in lectures and seminars. It will save you a lot of time rather than writing your notes and typing them up after class – trust me with this one. However, don't worry if you don't have one or can't get one due to circumstances. At Edge Hill, the catalyst provides a laptop borrowing system (situated on the ground floor). This allows you to take out a laptop, and you can use it for your lectures and seminars.
Click here to find the best student laptops: https://www.techradar.com/uk/news/mobile-computing/laptops/10-best-laptops-for-students-983385
Notepad and Pens
Although for me personally a laptop is better at taking notes, I do like to also have a notepad and pen. This is kind of my back up in case I forgot to charge up my laptop before a lecture, or I only need to take 'simple' notes.
Coloured Pens/Highlighters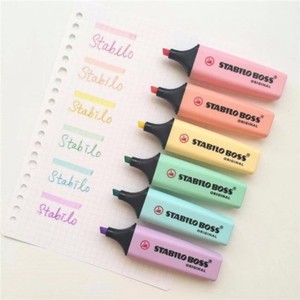 Having these save so much energy when it comes to revision. For me, I find it extremely helpful colour coding specific topics and highlighting in different colours. I tend to use the highlighters when doing readings and I need to pick out quotes for an upcoming assignment. I use the coloured pens for mind-maps, revision cards and other forms of study methods. I completely get that this method may or may not work for you, but I highly recommend investing in a few highlighters at least. (Stabilo pastel highlighters are my favourite).
Display Book/Ring Binder
These items are to help organise all of my resources that I've printed out. I like to print out my readings, highlight them and place them into some kind of folder. This helps me to stay organised and I know where my readings are for each module if I need them for references or any other research.
These are just my few necessities for starting University. Don't feel like you need to get everything, but these items will definitely help you along your journey.
Ellis x