Hey everyone, as I have been at home for the past 8 weeks completing my second professional practice, I thought I would share with you how I am preparing to return to university after being away for so long.
After being away from university life for so long, I feel that it will be strange to adapt to living away from home again but, luckily I will be going back to some great friends and is the first step to help me prepare to go back to university.
I have already arranged to meet up with friends as soon as I get off the plane which I know will really help me calm the nerves. I always make sure that there is someone in the house or in the flat so that I am not coming back to an empty space. Having friends or someone to meet you when you come back from being away for so long can be calming and help you get right back on track again!
I know that last year when I was at home for Christmas, I left all my packing very last minute before I came back to university which led to even more stress and did not help the nerves of leaving home. I always found the packing element stressful anyway because I am a neat freak and NEED everything to fit into the case and when I left it all to last minute…well, you can imagine how that went…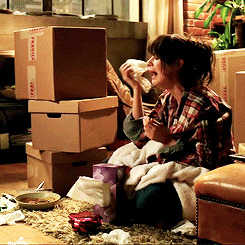 This time, I am packing little by little until I leave so that I don't get overwhelmed and make the process harder and more stressful. It also allows me more time to pack everything nice and neatly and calm my frantic mind.
To soften the blow of going back to university, I have decided to get a start on some assignments I have due in a few weeks and so, I have started to read articles and make rough plans for my next, looming assignment.

I find that it is better to ease yourself into uni life again after being away for so long. For me, starting early lessens the stress of all the work that is ahead of me. I often find that working in a group together to get started on something always helps me get motivated and back on track with uni life and work.

I hope that this helps or some find it relatable. If you are like me and struggle to return back to university after being at home for a long period of time, just know that all it takes is a couple of days before you are back into the swing of things again and that there is a load of help and support at Edge Hill University.
"My body needs laughter as much as it needs tears. Both are cleansers of stress."



Mahogany SilverRain