Hey everyone and CONGRATULATIONS to everyone who have been accepted into Edge Hill University! I am sure you are going to love every minute of it. However, I bet some of you are feeling slightly more anxious than excited to start this new journey particularly if you are travelling a long distance to attend like me. I thought I would share some things that I told myself to calm my nerves about starting university.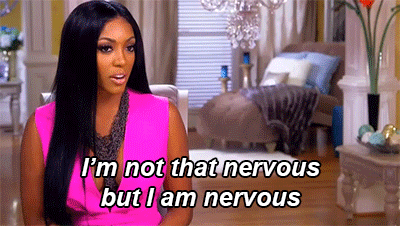 First….
You are not the only one that is going through this! As you are all aware, there is thousands of people starting university for the first time and are probably feeling exactly the way you are right now. I don't know how many times I told myself this on the weeks leading up to moving and how much my family told me this but, it really did help settle my nerves when I really thought about it. You are never really alone in anything.
Second…
This is not a life altering decision. Once you have accepted the course you are doing it does not mean that you are tied down to that decision for the rest of your life. The great thing about university and Edge Hill, is that it opens up so many windows of opportunities for you to explore. Take these opportunities and explore them!
Third…
This will be the best thing that will happen to you. I know this seems a little dramatic but, for me, starting university was a big deal because I never thought that it would happen to me. Telling myself that going to university would be the best thing I would do really helped with my nerves because I then really started to believe it and to be honest, it really has helped me in so many ways and I can guarantee it will do the same for you.
Thank you for reading and I hope that this has helped at least someone who is starting to feel the nerves. Again, well done on getting into University, you deserve this!
"Calm mind brings inner strength and self-confidence, so that's very important for good health."

–Dalai Lama–