Hey everyone! Not long now until you find out if you have made it into Edge Hill University! I know the feeling of awaiting results all too well and trust me, try not to overthink it, what is for you won't go by you!
If you have applied to study Primary Teaching at Edge Hill University, I thought I would write a post on how I organised myself before starting the course so that I would be prepared!
---
Pre-Course Tasks!
Before I started my course at Edge Hill, a couple of weeks after I was accepted into the course, the students were emailed a pre-course booklet that told us about the course, the teaching standards and some tasks for us to engage with before starting.
These tasks included; reading children's novels, engaging with course reading, updating your subject knowledge and familiarising yourself with the curriculum. It really is not that much work if you start when you get it and just chip away at it each day. My favourite part was reading children's books because what better excuse do you need to relive your childhood than for your future career?
Text Books!
You will usually have a list of required texts to have before starting the course and you don't HAVE to buy them but, in my opinion, I found it a lot less stressful to have my own text books for assignments as I didn't have to fight my way through the library to try and get a copy!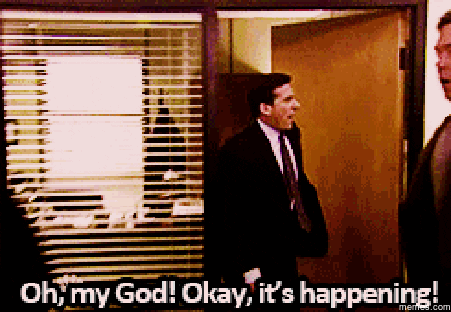 Campus Society

and Facebook Groups
The best thing that I did before starting the course in September was join Campus Society. It is an app that allows you to find people on your course and who live in your accommodations. This helped me feel more relaxed about starting the course as I was already talking to people who were also studying Primary Teaching and knew how I felt.
After being accepted on to the course, I was added into Facebook groups with other people from Primary Teaching. We then made an online group chat and were able to talk to each other about the pre-course task and any worries that we had. I really recommend joining these online platforms if you are worried about starting your course, it helped me a great deal.
Experience!
This goes without saying that you need to have some sort of experience of primary teaching before starting the course. I was lucky that my mum is a Primary School teacher and I had loads of time in the classroom before starting which made me feel more prepared about starting practice in first year. I even was able to squeeze in a little more experience before starting the course which is never a bad idea!
---
I hope that you enjoyed this blog and found it useful! Being more organised and prepared before starting my course really did settle my nerves and lesson the blow of starting university. Just remember that you are doing what you really want to do with your life and so you should enjoy this experience!
"Give me six hours to chop down a tree and I will spend the first four sharpening the axe."

-Abraham Lincoln-