Hey everyone! I hope you are having an amazing week whatever you are doing. I thought I would write a blog talking about people's expectations of university versus the reality of what that expectation is like. I know I am not the only one who binged watched so many 'moving into uni!' videos and vlogs on YouTube and somehow built up a somewhat unrealistic image of what life as a university student would be like. 
So, here are a few that I have thought about and I will hopefully be able to do more of these in the next few weeks. Enjoy!
Freshers Flu!
Expectation – By the end of your freshers week you will not be able to get out of bed and you will have to buy approximately 16 boxes of tissues and live off headache, cold and flu relief. 
Reality – Not EVERYONE manages to catch this dreaded disease and this is not because they have the immune system of a robot. These people look after themselves on a night out by resting, drinking lots of fluids and eating well eg fruits and wholesome foods. I am one of the many who managed to dodge this expectation and if you are also one of the lucky ones maybe try not to rub it in sufferers faces. 
But seriously, look after yourself during freshers and you should be fine.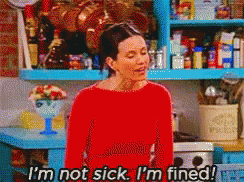 Being Broke 24/7!
Expectation – you will only live on pot noodles from Aldi, bread and if you are really lucky you could possibly afford to treat yourself to actual Heinz Ketchup. You will also never have the money to enjoy yourself and if you do, it will only last you a day so spend very wisely.
Reality – Okay, I will admit that life as a student can be really really hard and yes, there will have to be a certain level of budgeting if you want to make life easier for yourself and there will be sacrifices to make but, you will most likely manage just fine if you try and save up before entering student life and spread the costs more evenly. This means you can go out and enjoy yourself with friends and order yourself that pizza after a long night out.
Constant Partying!
Expectation – Monday night after class, flat party. Tuesday night maybe into Wednesday morning before lectures, night out. Thursday, another flat party. Friday, big night out and the weekend? More partying and going out all the time. 
Reality – Yes, you may have more than one night out during the week, especially towards the start and end of your year at university but, all the time? No way. Some nights you may just want to have a simple movie night with your pals, you may also just want to hang out in your room and there is also the chance you will have several game nights that involves playing  the board game that destroys families and relationships but, you will most likely not be constantly partying or surrounded by those who do.
That is all the expectations versus reality situations for this blog. I would just like to say that these are purely based off of my experiences with university and I am aware that others and your own experiences could be very different. 
I hope you enjoyed reading this as much as I enjoyed writing it, Lauren. 
"Blessed is he who expects nothing, for he shall never be disappointed."
-Alexander Pope-