---
Edge Hill University is one of the best in the country at listening to its students and acting on its feedback. Whether it be on campus or on course the university always has an ear out for what you, the student, has to say. It's important to understand how these channels of information operate and how you as a student can both get involved and use them to convey your messages.
---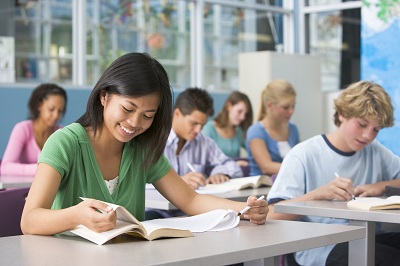 Students can get involved in their course by becoming student representatives to the board. For example, I am a representative on the Computing Science board. Members of course boards are able to attend meetings with the faculty and express concerns that their year group may be having in the course. It is a great way to get involved.
---

Edge Hill also has an excellent students' union. The union is run by students for students. They have a hand in all aspects of live on campus. Not only is there specific posts for officers within the union but their board includes student trustees who have a hand in relaying information from the student masses to the union in order to support and ensure that the best possible experience is had by all. The students union have stated in a recent email that they 'want everything we do here to be shaped by our students, and our mission is to ensure that Edge Hill student voices are heard, valued and acted upon.'
---
Finally the campus life team work around the clock with a team of 10 campus connectors and 2 campus communicators, all students, who manage the halls and ensure that all students have a peer to turn to. These students are able to give constant feedback to the team and relay information through the relevant channels about accommodation and student services available. This team is a integral part of student feedback on campus and once again EHU are leading the way.
---
If you want to learn more about the Edge Hill Students union and the work they do I suggest reading this blog about their work:
Edge Hill Students Union – More than a bar, shop and Subway.
---
---
That's all from me, but if you want to find out more about EHU student services and how you might get involved in with them when you attend the university check out their amazing website here!
And if you want more free and great information email [email protected] or leave a comment below and I will get back to you. If you want to suggest something to write about or want to be interviewed leave a comment below also and I will get back to you personally!