I always try to do my best whether that is academically or personally, so as a result, I thought I would make a bucket list of things that I want to improve, achieve or experience before I graduate. And considering that I'm graduating somewhat soon, that doesn't leave me a whole lot of time. So that is what today's post is about!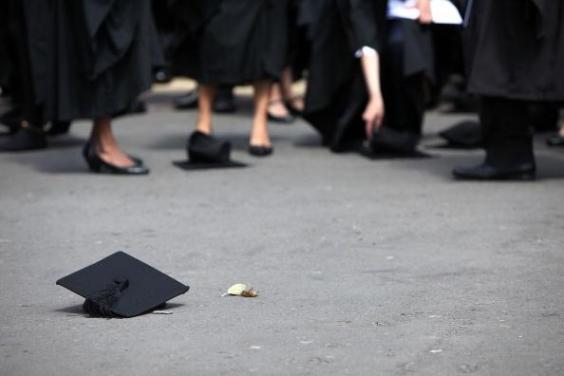 ---
So I'm kicking this list off with one that everyone at university wants, which is to get a First Class Degree. This is incredibly optimistic to the point that it's frankly unrealistic. However, I would be over the moon with a 2:1, I should probably aim for a first, just in case as that means I will try even harder than usual with my essays. It would be great to receive firsts for my upcoming essays, so let's hope that works out!
---
Next up I want to do more shifts at work, as last semester I was so busy with coursework and essays that I didn't do that many shifts, but considering that I'm going to be graduating this coming year, I should try and generate more money before graduating.
---
It's easy to just focus on coursework and then binge watch Netflix with the rest of my time, however, this coming year I wanna work on more personal projects to add to my showreel and just for fun!
---
Find a house for after graduation

is quite a big goal of mine, which I have already started to do at least. This requires a lot of planning ahead, which I can leave for a couple months down the line, nearer to the end of my tendency for my current place.
---
I also need to find a job for after graduation. Money makes the world go around, it also helps pay my rent and keep me from starving, so finding a job for after university to keep me afloat is quite important.
---
Create the best TV program I can! This coming semester my large course project is to create a tv show, which I am incredibly excited for as I can't wait to work with my friends again on a subject I am passionate about!
---
Take every opportunity that life throws at me!
I've always been the type of person to throw myself into any ongoing opportunities, however, this last semester I've been a bit lazy with it, so this semester I'm going back to my old ways of being proactive!
---
I also want to Save Money! I want to achieve this goal so I can pay for rent, but also maybe pay to travel somewhere after graduation. I'm pretty good at saving as it is, so this one is mostly down to me getting a job which I mentioned before.
---
Finally, I want to explore the world! I've barely travelled anywhere during my lifetime, my first plane flight was earlier this year when I travelled to Amsterdam, so this coming year I want to go to one more country! Doesn't matter where!
---
Thanks for reading I hope you enjoyed this post! If you have any suggestions of what I should blog about next, feel free to comment.
Until next time!

Film /Show of the day: The Supervet (2014-)