Unless you're driving home for Christmas or being picked up by your parents, you'll be left with two options bus or train. I for one take trains frequently, so have plenty of advice on the matter and how to get cheaper tickets, as well as other handy tips and tricks. Which is what this blog post is about today!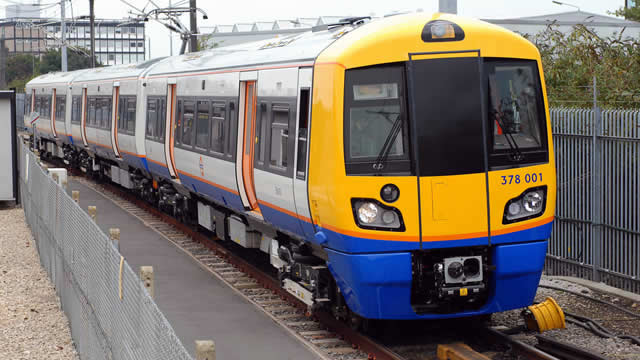 ---
The most important piece of advice I can give you on buying tickets is to always try to get your tickets in advance, months in advance if you can. As the further away the date is, the cheaper the ticket usually is, which can save you up to £40, and even more in some cases! It may be too late now for this Christmas trip, however, there's always next time! 
---
Another important tip to remember when buying a ticket is to remember your railcard! Railcards can be used both online and in person when ordering tickets and can reduce the price you pay substantially. The most common railcard for students is the age 16-25 card, which you can buy online or even be given for free depending on who you bank with! 
---
Additionally, there are different ways of having your tickets if you pay in advance. This one may seem obvious, but honestly, I never knew of these until I started travelling. The first opinion is having your tickets posted to you. The second is paying online and collecting them at your local train station. And finally, with certain ticket providers such as The Trainline you can have your ticket digitally using their app. This is my go-to method as it means you don't have to worry about your tickets as they're on your phone, which saves you from queuing at the machines to get them. 
---
Plan, plan, plan. This is very important if you live four train journeys away, such as myself.  I would highly recommend writing a schedule of all your train times, what stations you'll be coming and going to, platform numbers (and where they are in the station), and finally how long you'll be waiting for your next train (sometimes every second counts!) This means you can plan your time at the stations as well e.g bathroom breaks, popping to the shop, etc . Which makes the trip a whole less stressful than it needs to be.
---
Lastly, think of what you can realistically carry with you, you might have to leave the kitchen sink behind if you have too much luggage already. I usually pack my case a couple of days before I travel to make sure I can fit everything into my case and so I remember all the presents and items I'll need when I'm home!
---
I hope you found this blog post helpful as you plan your festive season. Feel free to comment anything you want me to blog about next.
Until next time!
Game of the day: Animal Crossing Pocket Camp