At the moment on campus, we are in our second week of summer residentials!
So today I will be talking about it with a little Q&A. If you know anyone who will be going into sixthform/college later this year, and might be interested in Edge Hill or you yourself are interested, this post is for you!
---
What is the first day like?
The first day of the residential (Monday) is all about settling into your accommodation, learning the campus and meeting people!

The day consists of registration, a tour of campus/ the library, lunch at Sages (on campus restaurant), and a short meeting with your chosen course, about what you will be learning/doing for the next couple of days. After meeting the department, you have some downtime to relax and chill after travelling and walking around the campus. Followed by dinner at sages and evening entertainment!  Overall, this day is busy, but essential to ease you into the time you'll be spending with the university over the course of the residential.  
---
What are the other days like? What do we do?
The next following two days (Tuesday and Wednesday) focus on your chosen course, as you attend academic sessions. At the academic sessions, you will learn more about the field you're wishing to go into and will be set a task!
An example of the tasks set by the teachers is in the Film and Television Production session, they were set the task to create their own short promotional video for the university, using new equipment which they were taught how to use within the academic sessions.
---
What about food, will there be food???
Food is served before the academic session, in between and after, at Sages, Edge Hill's on campus restaurant! You'll always have breakfast, lunch and dinner provided for you here, so don't worry. You'll never be hungry!
And if you need anything else, food or drink wise, there's always the on campus shop there for you to go to.  
---
I'm vegetarian/ vegan, will there be food for me at sages?
Yes! Sages cater for a range of dietary needs, from lactose intolerant to vegetarian. Whatever your dietary needs may be, there is food there for it.
---
What do we do at night?
The late afternoon and night time is all about evening activities here! Some examples of what we've been doing this week (which might be different for next years event) are a treasure hunt, societies night and a party/celebration night!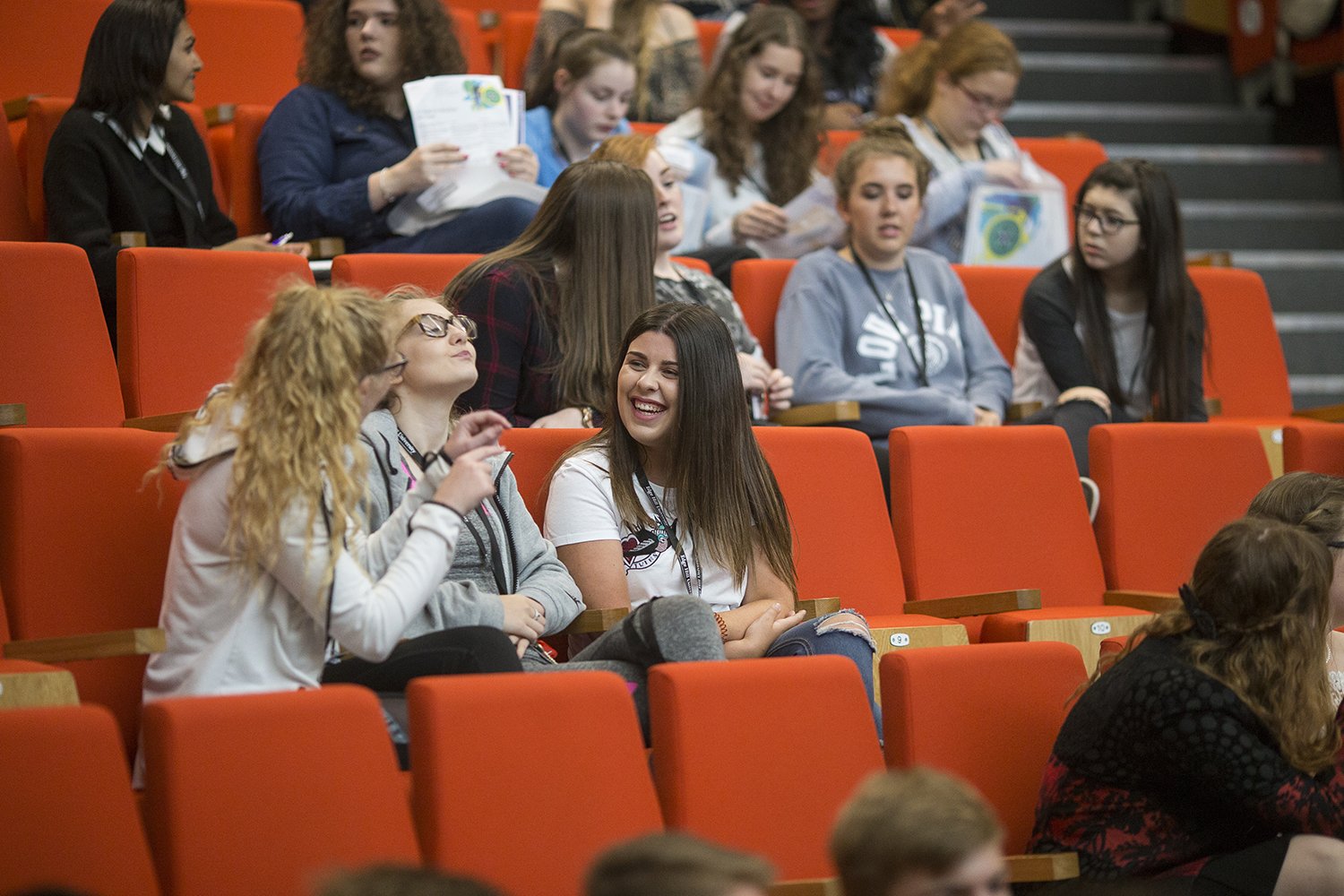 The treasure hunt is all about getting to know your flatmates and the campus by finding items on campus and taking group pictures, which is super fun!
There's society night which lets you choose and sign up to a society you're interested in for a taster session. And the party celebration is on the last night and is just a nice way to round up the whole experience with a bbq and music!
---
Where will I stay??
On campus of course!
 While you're on the residential, you reside in university halls, to give you the full university experience. Living with people from a variety of courses, allowing you to connect with a range of people while you're here!
---
Where can I get more information on the next residential?
For more information, keep up to date with the Edge Hill website, and feel free to connect the university by phone for any more information.
---
Thanks for reading this post, I hope you found it somewhat useful. Make sure to check out the uni's Instagram and facebook account to check up to date with university life.
Until next time!
Film/Show of the day: Laputa: Castle in the Sky (1986)